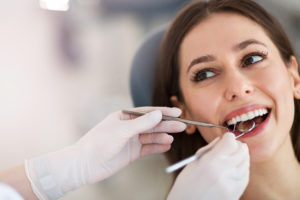 Feeling that distracting twinge of toothache? Noticing in the mirror that your teeth aren't as straight as they used to be? Need to enhance the natural whiteness of your teeth? Perhaps you need to clean up your teeth in the way only a dentist can. Or maybe you just need a checkup to make sure all is well with your teeth and gums. Whatever your needs, dental care is an important part of your health and self-care regimen. You need a dentist in Aspen, Colorado who can take care of a whole range of dental needs for you and your family.
But your dental care is too important to entrust to just anyone. At Aspen Smile Dentistry, we have years of experience, professionalism and passion to take care of all your family's dental care needs. We provide a wide range of affordable and effective solutions for all patients- even those who don't have dental insurance.
Take a look at what we have to offer…
Aspen Colorado General dentistry for the whole family
At Aspen Smile Dentistry we are your one stop shop for all your dental needs in Aspen, Colorado. We take care of everything from regular checkups, cleaning and polishing to preventative and restorative treatments for the whole family, including pediatric dentistry.
Endodontics
Sometimes teeth get prone to infections and decay. This can be painful and create a risk of tooth loss. Our Aspen, CO dentist offers a range of endodontic procedures including root canal treatments to help restore your teeth to their full health and save the tooth from the need for removal. 
Orthodontics- including Invisalign
We can help make your smile perfectly straight and picture perfect again with our range of affordable orthodontic solutions. We are also pleased to be able to offer Invisalign treatments to give you that perfectly straight smile discreetly, without the need for visible braces. 
Cosmetic and restorative dentistry
When your smile isn't what it used to be because of an injury or lack of care, we can put in the restorative or cosmetic work to bring out the best in your smile and restore your confidence. We offer every cosmetic and restorative treatment you could expect from an Aspen, CO dentist including crowns, veneers, bonding, contouring and reshaping. 
We are also delighted to offer bridges, implants and dentures to make sure your smile looks better than ever despite lost teeth. 
No insurance- No problem!   
Your health insurance provider doesn't cover dental? That doesn't mean you should have to pay top dollar. Our range of flexible financing options allows you to pay for your dental work with small, affordable monthly payments. So you can spread the cost of that dazzling smile on a schedule that suits you.

So no insurance is no problem!
Proud to serve Aspen Colorado and surrounding areas
Our Aspen, CO dentist is happy to accept patients from areas all around Aspen, Colorado including Woody Creek, Snowmass Village, Snowmass and Lenado. We're on a mission to bring perfect smiles to Aspen and surrounding areas, one mouth at a time!
Want to know more? Get in touch with a member of our team today!