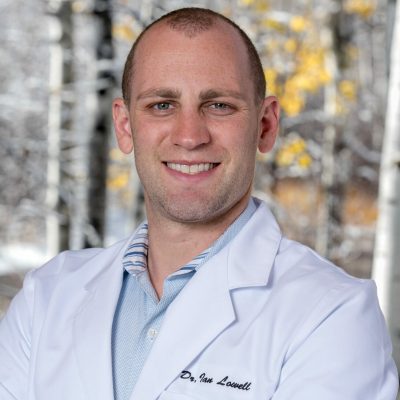 Dr. Ian Lowell
Dr. Ian Lowell received his bachelor's degree in Exercise Science with a minor in Chemistry from Fort Lewis College before attending the Anschutz Medical Campus, School of Dental Medicine for his graduate dental degree. As a student at the School of Dental Medicine, Dr. Lowell accelerated in the technological aspects of dentistry. He graduated in 2018 as a general dentist.
Dr. Lowell has spent his initial years in dentistry developing a strong digital component to his dental practice. He utilizes the newest, and most cutting edge tools available to provide care unlike any other. He continues his training and strives to provide a fun, safe, ethical, and compassionate practice to achieve each patient's specific needs.
Dr. Lowell and his wife, Alysia, moved to Aspen from Denver, CO, in 2018 where they fell in love with the mountain life. In 2019 the had the pleasure of welcoming their incredible son Cooper into the world, followed by their beautiful daughter Remi in 2022. Dr. Lowell spends his free time with his family, skiing, hiking, biking, and enjoying the mountains of Aspen and Snowmass.

‍Professional Affiliations
‍- Colorado Dental Association
– Academy of General Dentistry
– American Dental Association
– KOL Carestream Dental
Dr. Jeremy Lowell
Dr. Jeremy Lowell, a Virginia resident, graduated Magna Cum Laude from Georgetown University School of Dentistry (Washington, D.C.) in 1985. He achieved his undergraduate degree, a BS in Biology, from Loyola College in Maryland.

He established and maintained a flourishing dental practice in Woodbridge, Virginia for 21 years and served on the Northern Virginia Dental Society Mediation Committee for 15 years. With the deepest of love for Colorado, he became an independent contractor, working in the practice of Dylan Gibson, DMD in 2006. Along with his son, Dr. Ian Lowell, they established Aspen Smile Dentistry, PLLC in 2018, purchasing Dr. Gibson's practice, upon his retirement. The Aspen Smile father/son team is dedicated to the Best and Healthiest Smiles!
Recognizing the importance of total body health, Dr. Jeremy Lowell has always been committed to physical fitness and in 1996, he became active in the fitness industry, when he and his wife, Lori, became owners of their first fitness facility in Virginia. They have expanded this business, which now includes 8 Gold's Gyms across Northern Virginia and Wisconsin. Playing a major role in his fitness facilities, he serves as CEO.

While maintaining his commitment to his patients, Dr. Jeremy's entrepreneurial and business acumen have also contributed to the development and growth of several fitness systems including MOi Cycle and Drishti Beats. MOi Cycle, created in 2012 is an innovative indoor cycle class designed to measure, observe, and improve one's fitness. Drishti Beats, incepted in 2014, is a music production company, also performing live music vinyasa flow yoga classes nationally and internationally.

His expertise in dentistry and fitness has been enhanced by a commitment to yoga practice, and he is a 200 hour ERYT and a 500 hour RYT yoga instructor. In partnership with Lori, they have developed the Drishti Yoga Teacher Training Institute, which facilitates education and a 200 hour yoga teacher training certification, and he is a core instructor in the program.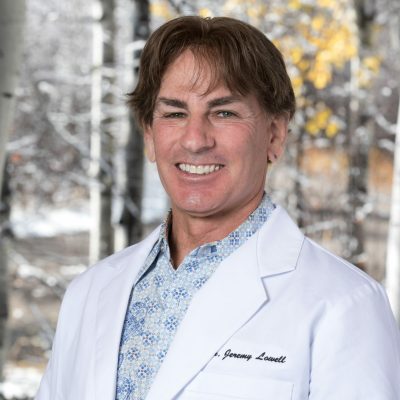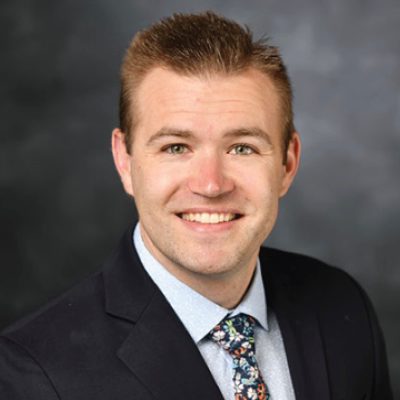 Dr. Reece Cochran
Dr. Reece Cochran received his bachelor's degree in Biomedical Sciences from Colorado State University followed by a Master's Degree in Human Anatomy and Neuroscience before attending the Anschutz Medical Campus, School of Dental Medicine for his graduate dental degree. As a student at the School of Dental Medicine, Dr. Cochran accelerated in surgical aspects of dentistry with a concentration in implantology while fulfilling his responsibility as the class president. In his senior year, the American Academy of Periodontics awarded Dr. Cochran for his advanced education and training during dental school.
Dr. Cochran completed his specialty training in periodontics at the University of Colorado School of Dental Medicine, where he received a master's degree in periodontology. As a resident, he researched the effects of bone grafting materials on single tooth extraction sites for new bone formation with xenograft bone materials.

Dr. Cochran has applied to be diplomate of the American Board of Periodontology and awaits acceptance. Dr. Cochran's specialty practice includes the complete spectrum of periodontal therapies, including minimally invasive microsurgical approaches for the treatment of periodontal diseases, dental implants, bone grafting, gingival grafting, full-mouth rehabilitation with implant supported prosthetics, dental laser treatment, periodontal plastic surgery, IV sedation and a ton of cheesy dental humor.
Dr. Cochran and his wife, Ellie, moved to Colorado Springs from Denver, CO, in 2019 where they fell in love with the mountain life. During the pandemic quarantine, the Cochran's welcomed Carter Rae Cochran, their sweet daughter of nearly a year. Dr. Cochran's interests in the Colorado outdoors such as of skiing, camping, fly-fishing, can be seen on full display in his office.

‍Professional Affiliations
‍- Colorado Dental Association
– American Academy of Periodontology
– American Dental Association